Our atypical accommodation for rent in Belcaire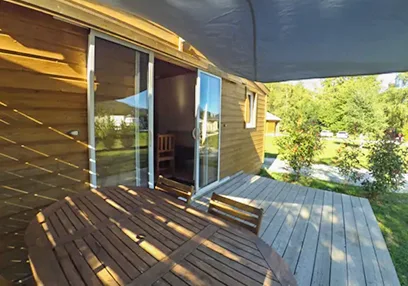 +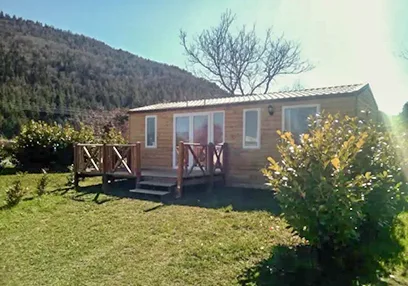 +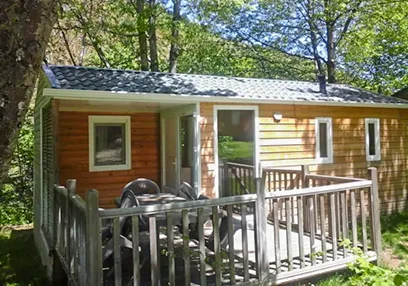 +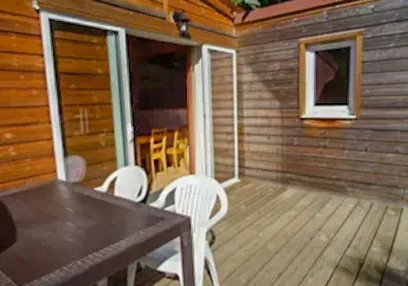 +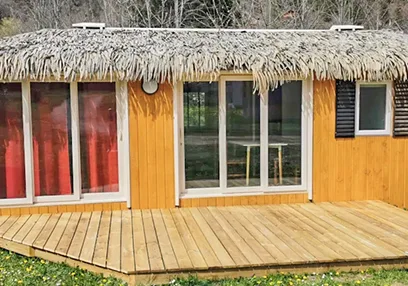 +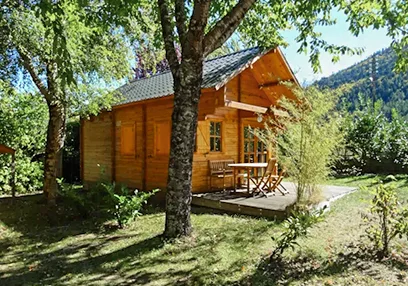 +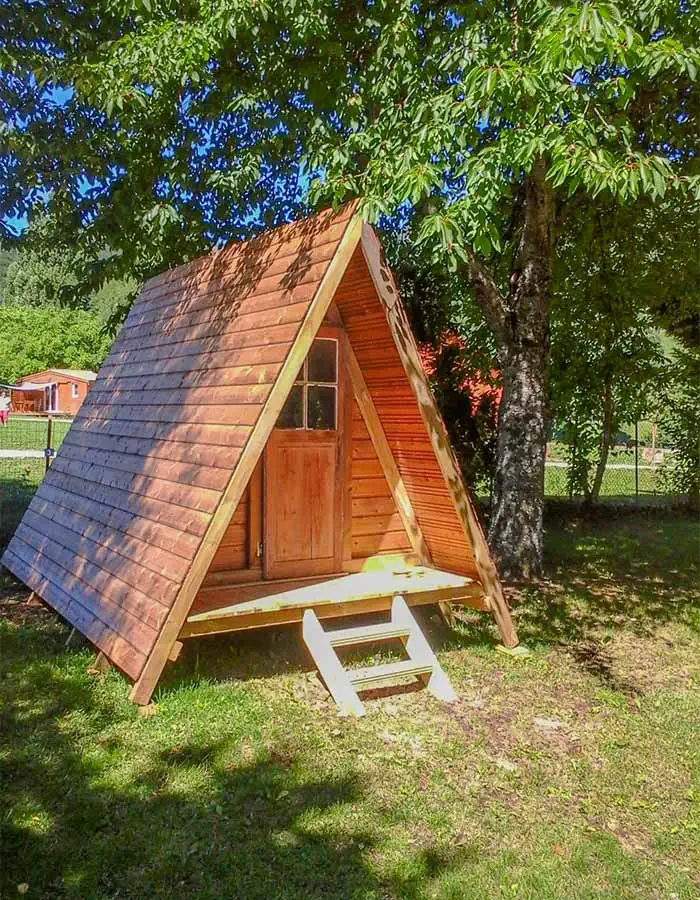 +
+
Eco Lodge (without sanitary)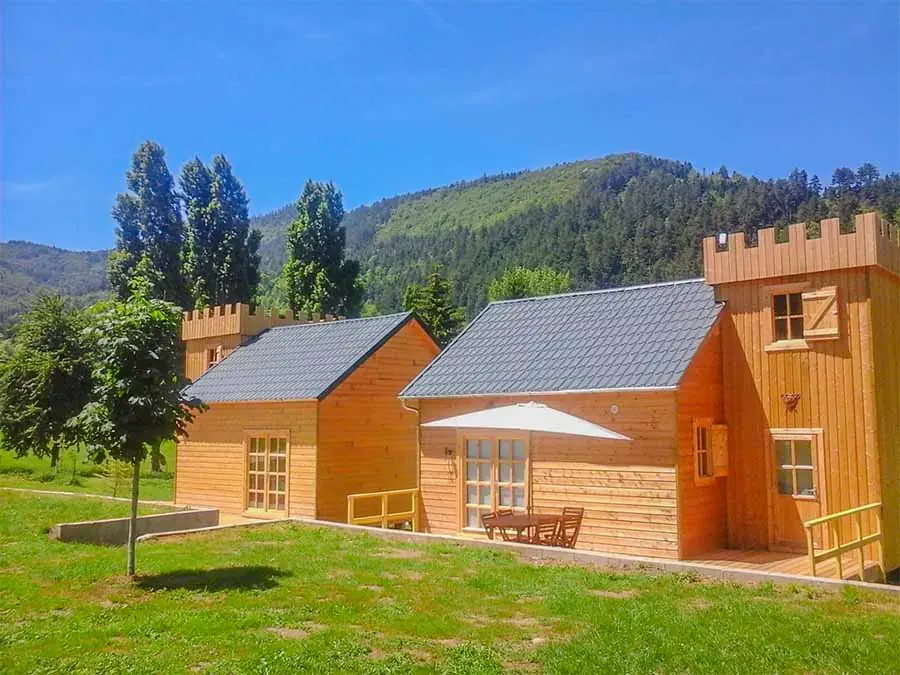 +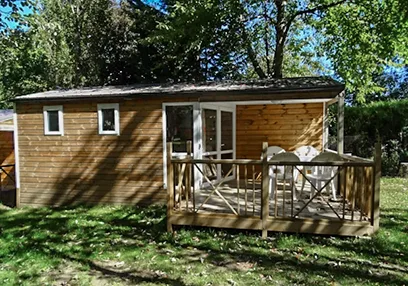 +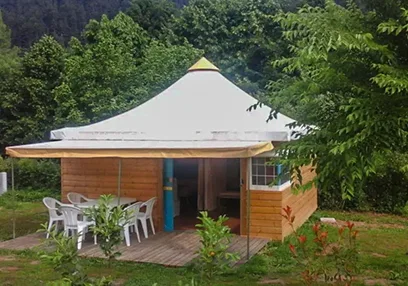 +
Comfort Lodge (with sanitary facilities)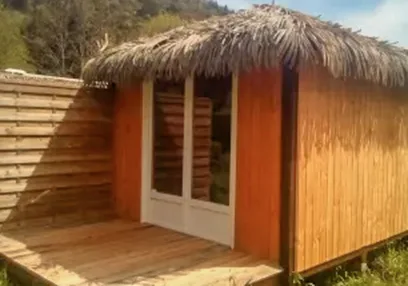 +
Cabane Cahute (without sanitary facilities)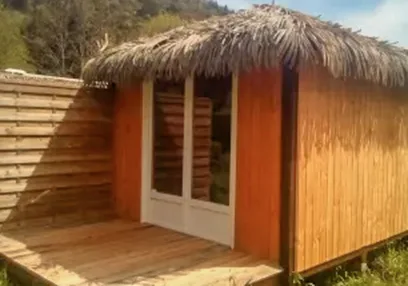 +
Cabane Cahute (without sanitary facilities)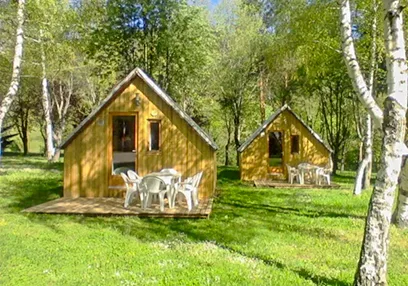 +
Trapper Hut (without sanitary facilities)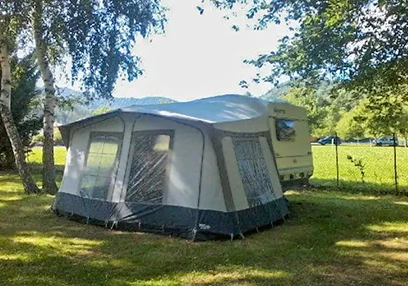 +
Caravan (without sanitary facilities)
Charming accommodations
facing the Pyrenees!
Rent a comfortable chalet in the heart of the mountain
For your stay, opt for our chalets. All made of wood, they blend perfectly into the surrounding nature. Real holiday homes, these cottages combine character, authenticity and charm in the mountains. Camping Les chalets du lac Belcaire has pitches for rent of several different accommodations. From the Cathar castle to the Scandinavian chalet and the straw hut, there will be something for everyone. From the most classic to the most unusual.
These rustic accommodations are perfect for families. With 2 or 3 bedrooms, they can accommodate 4 to 6 people. For large families, annex rooms for 2 or 3 people can be rented at an additional cost.
Let yourself be seduced by these charming houses that offer interesting volumes. From 20 to 35 m², they contain pleasant living rooms and very appreciable equipment.
Our cottages combine modernity and authenticity. In summer and depending on the accommodation, holidaymakers will appreciate air conditioning or semi-covered terraces with louvers. In winter, campers will love the pellet stove in castles or sunny terraces.
Practical, our chalets have plenty of storage space to make you feel at home. Decorated with care, these cottages are warm and friendly.
So do not hesitate any longer and book your future advances with us.
Stay in a cabin in Belcaire
New concept of accommodation ideal for campers on the move, our cabins welcome you for one or more nights . These small wooden huts are perfect for hikers who during their journeys on the Cathar or GR10 trail want the comfort of a cozy bed. Bikers heading to Pas-de-la-Casa will also be delighted to enjoy these cabins as practical as they are authentic. Let's not forget the cyclists and riders who will be satisfied with the charm of these accommodations.
Simple but functional, the caban'étape brings together the essentials to spend a night in the shelter. With the refuge you will find a mattress for 2 people, an electrical outlet to recharge phone and batteries. Outside, a dining area will allow you to rest in complete serenity. La cahute offers the same equipment for 3 or 4 people. The trapper cabin has a living area with a kitchenette, seating area and dining table. A bedroom with 4 beds completes the layout. Amenities and a water point are nearby.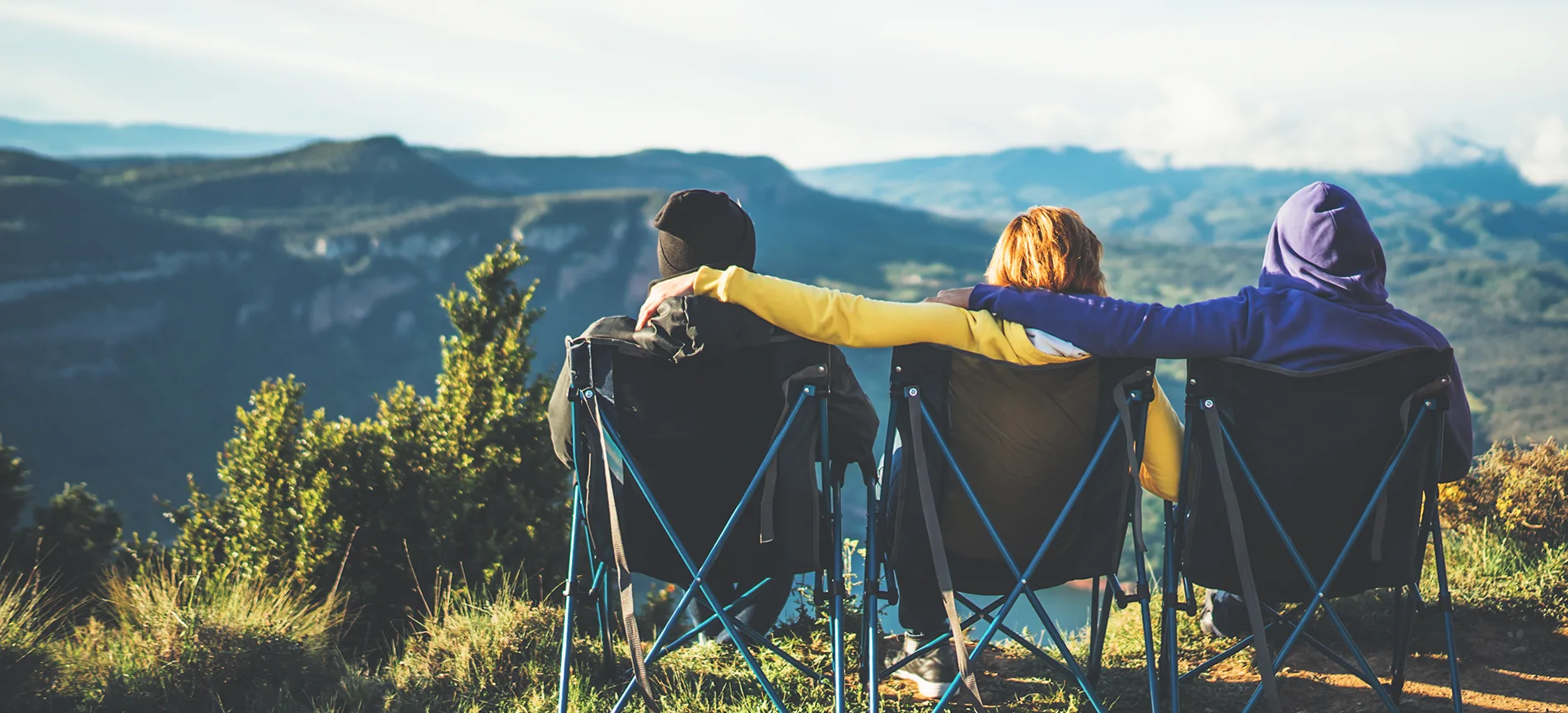 Glamping in the heart
of nature
Our lodges for rent for your holidays
The lodge tents composed of a structure and a wooden floor are ideal for spending an economical holiday close to nature with ease. From glamping to camping.
If you are looking for affordable accommodation during your holidays, the lodge tent is the ideal solution. This is the right compromise if you want to have all the advantages of a rental while enjoying an attractive price. Equipped and furnished they allow you to discover the joys of camping at a low price outdoors while maintaining your comfort.
From 16 to 25 m², our bungatoiles are composed of two bedrooms and can therefore accommodate 4 to 5 people. The spacious living space includes a kitchen area and a dining area opening onto a wooden terrace. The canvas bungalows are installed in a quiet and shaded environment not overlooked. The eco range does not have a sink or bathroom. However, you have access to the sanitary facilities of the campsite. The comfort lodge tents have a bathroom.
Our locations, rates and pools